Jim Ellis is the largest retailer of Volts in Georgia!
You can see the Volt in person RIGHT NOW at
Jim Ellis Chevrolet.
The 2012 Chevrolet Volt is at Jim Ellis Chevrolet !
The new Chevrolet Volt will change the game for Electric Vehicles and Hybrids on the market today. What sets the Volt apart from the competition?
All-Electric Power
The Volt's wheels only turn using electricity. The gasoline that's added to the tank is actually used to fuel a generator - which supplies electricity to the engine. The electric motor can be recharged overnight which is about 4 hours on a standard 240 volt household plug
hard-wired installations with the OPTIONAL SPX Home Charing unit that is specific to Volt owners. The standard 120v charging station that the Volt comes with will perform the same recharge in about 10 hours.
The Volt can travel up to 40 miles in-town without using a drop of gasoline.
The "transmission" can also be down-shifted rather than braking, to reduce wear and tear while simultaneously passing more energy back to the engine.
Extended Range
While the Volt's gas-sipping technology is designed primarily for in-town use for daily commuters, the extended range of this electric vehicle make it a far more practical option for longer road-trips and vacations as well.
With up to 40 miles on the initial electric charge, and up to a whopping 230 mpg from the 9.3-gallon gas tank, the Volt can travel as many as 1,880 miles between fill-ups (this depends upon other factors such as outside temperature, air-conditioning use and driving speed). For instance, if your work commute was 21 miles from your home, the Volt would only consume gas beyond the 40 miles it can accomplish on the electric charge. So in the example, the Volt would only use gas for the extra 2 miles of your commute! Essentially, after a full charge, your first 40 miles are gas free!

Plus, because the electric engine can run on gasoline alone,
it is practical to refuel when there is not an outlet available.
Fun to Drive
The Volt is meant to be driven in the default settings, drawing on the electrical engine bit by bit to maximize range, but there is also a "sport" setting on the vehicle that will give an extra boost to the electric motor for the oomph needed to pass or merge into traffic.
With 150 horsepower and 273 lbs of torque, the Volt will be hands-down the most fun to drive among the el
ectric and hybrid vehicles available.
High-Tech Controls
With color LCD displays, a fully-configurable touch-screen
center console (with optional navigation system and standard bluetooth capabilities) as well as a variety of displays on the instrumentation
panel, the Volt will put you in command central.
With the new OnStar mobile app, Volt owners can use a smartphone to access their vehicle's current electric range and fuel efficiency.
Plus, managing the Volt charging functions is easy with this application. You can look up the battery's charge level, check on what time your Volt will be fully charged and ready to go, or even change charging priorities remotely with just a couple of taps. You can perform other commands remotely too - like unlocking doors or activating the remote start. The OnStar mobile app will be available when the Volt launches!
Plus, the official Chevrolet Voltage blog states that the Volt will come with more than one year of OnStar service for free!
--------------------------------------------------------------------------------------------------------------------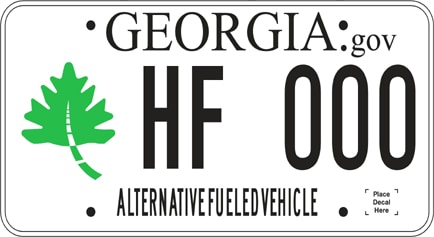 Normal
0
false
false
false
EN-US
X-NONE
X-NONE
VOLT QUALIFIES FOR AFV LICENSE PLATE!
Download the Alternative Fuel License Plate Application Here!
The Chevrolet Volt qualifies for the Alternative Fueled Vehicle license plate from the State of Georgia. This lets others know you are doing your part for the "greening" of Georgia!

When you get your regular license plate and registration in the mail from Jim Ellis Chevrolet, take both to your local tag office and tell them you want and AFV license plate. You will have to fill out a form and pay your county $60. We will have marked the tag application "E" for Electricity so it should be an easy process. However, some customers are encountering problems at their county's tag office and being told the "Volt does not qualify." Don't worry, let us know and we will assist you in getting your AFV license plate. Not all Georgia counties are "up" on the innovative Volt technology or that it does indeed qualify for the AFV license plate.

Another Volt advantage: If you have an AFV license plate on you Volt, you qualify to drive in the Georgia HOT lanes with a Peach Pass at no charge! At this time, you cannot get a Peach Pass for this purpose online, you must go to your closest Peach Pass office. Note: Your Peach Pass account will show that they are charging you but after about a week, they credit the charges.

--------------------------------------------------------------------------------------------------------------------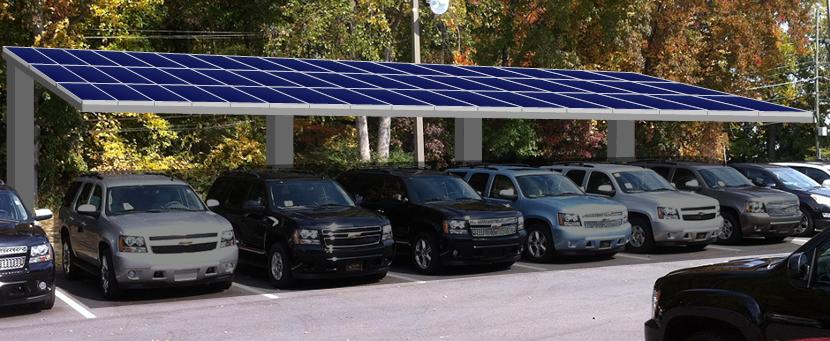 Come Plug Into The Sun At Jim Ellis!
6-Bay Solar Charging Canopy Station Set To Be Ready July 31, 2012!
-----------------------------------------------------------------------------------------------------------------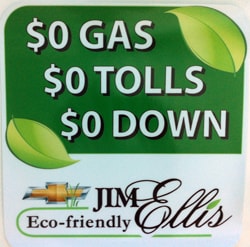 Disclaimer: "$0 Down" is $0 out-of-pocket on a 36-month lease with approved credit. "$0 Gas" refers to a 30-mile one-way commute to and from work when the Volt is fully charged at home at night and charged at work during the day. (Range is more, this is just an example.) "$0 Tolls" refers to Volt customers who obtain a Georgia Alternative Fueled Vehicle license plate ($60 charge) and then a PeachPass for use in the HOT toll lanes. (PeachPass charges for use daily and then issues a credit about two days later for the charges.)
For details, contact your Jim Ellis Chevrolet Volt Expert Team.
-----------------------------------------------------------------------------------------------------------------
Feds end Chevy Volt investigation, say car is safe
By Associated Press
January 20, 2012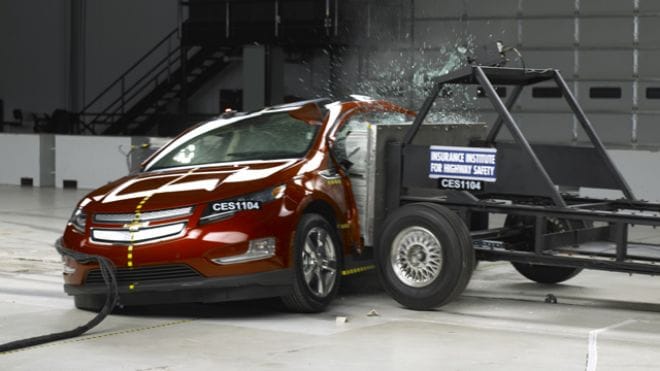 DETROIT- The government ended its safety investigation into the Chevrolet Volt on Friday after concluding that the Volt and other electric cars don't pose a greater fire risk than gasoline-powered cars.
The National Highway Traffic Safety Administration began studying the Volt last June after a fire broke out in one of the cars three weeks after it was crashed as part of a safety testing. Two other fires occurred later related to separate safety tests, and NHTSA opened an official investigation into the vehicle on Nov. 25.
The agency and General Motors Co. know of no fires in real-world crashes.
GM and federal safety officials say they believe the fires were caused by coolant leaking from damaged plastic casing around the batteries after side-impact collisions. The coolant caused an electrical short, which sparked battery fires seven days to three weeks after the crashes.
GM announced earlier this month that it will add steel plates to about 12,000 existing Volts to protect the batteries in the event of a crash. The company has sold around 8,000 Volts and 4,000 are still for sale. GM is repairing the vehicles for free. NHTSA didn't order the recall, as it sometimes does after a safety investigation.
GM said Friday that NHTSA's decision to close the investigation is consistent with the results of its own internal testing. It said the steel plates will provide additional protection and minimize fire risk in the days and weeks after a crash.
NHTSA said Friday that it "continues to believe that electric vehicles show great promise as a safe and fuel-efficient option," and that based on available data, electric cars don't appear to be riskier than gas-powered ones.
But the agency said electric cars do have some specialized components, and the agency has developed guidelines for firefighters and other responders on how to handle electric cars after a crash.
--------------------------------------------------------------------------------------------------------------------