All-New 2017 Volt coming soon, to Georgia's #1 Volt Dealer!

FIRST AND ONLY NEW VOLT DELIVERED IN GEORGIA?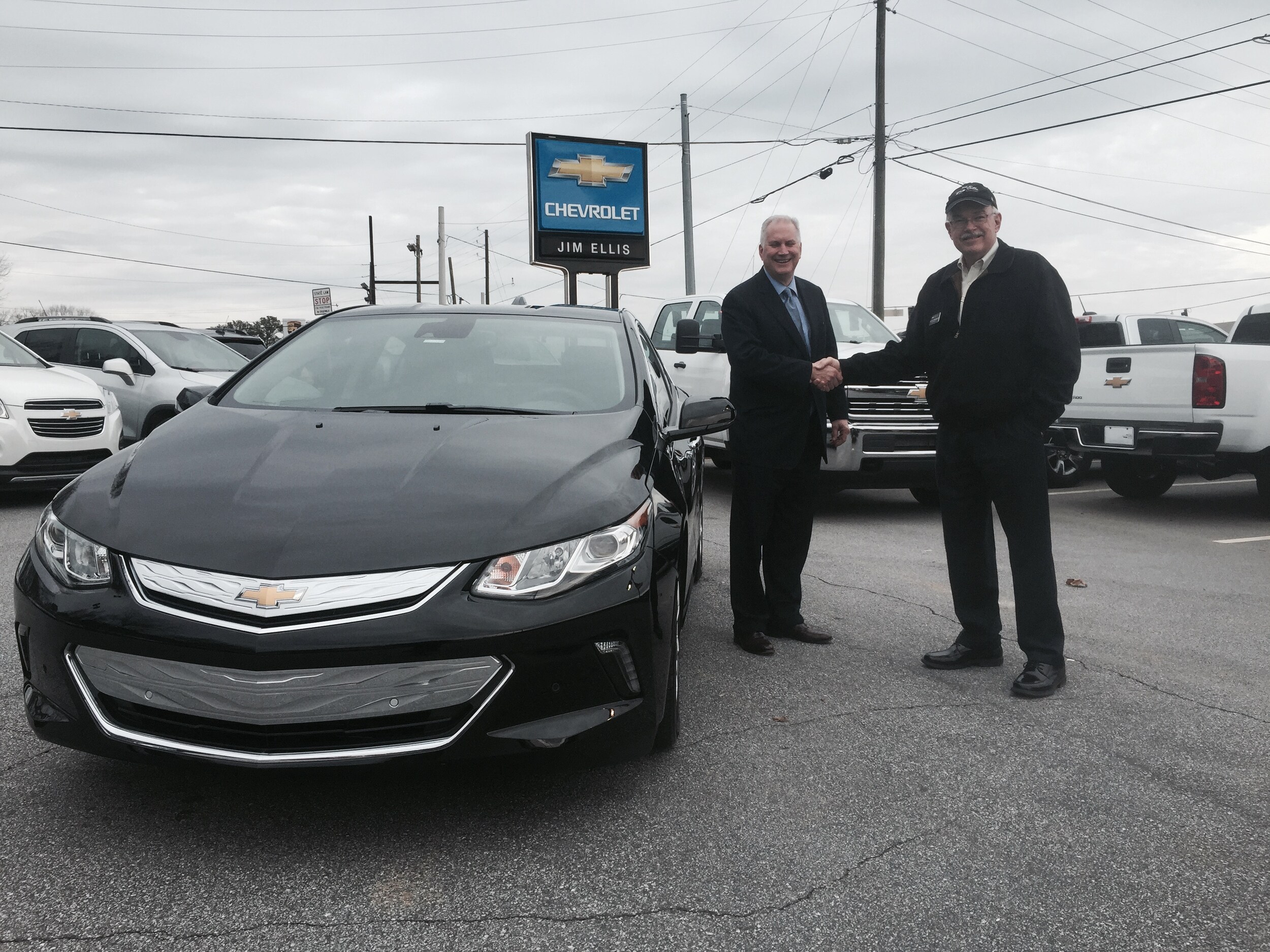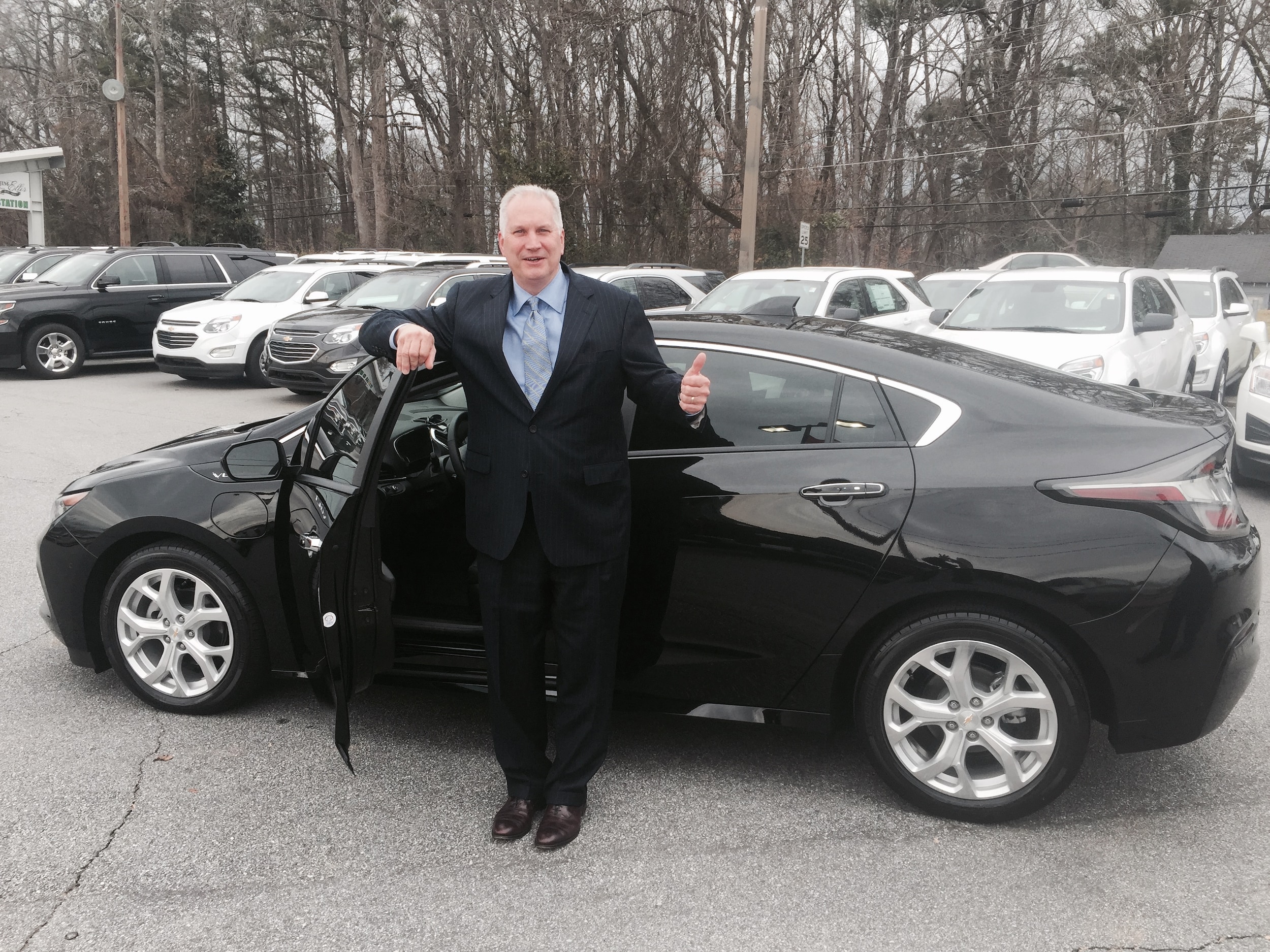 Jim Ellis Chevy's, Reggie Stagmaier, delivers an all-new 2016 Volt to Steve Brown
January 26, 2016, Atlanta
Jim Ellis Chevrolet delivered a new, redesigned 2016 Chevrolet Volt to Steve Brown of Atlanta.  As far as we know, it was the only 2016 Volt delivered in Georgia!   And will be the only one. Sure, the 2017's are coming but the first round of production for the new Volt, 2016's, went only to certain northeast and west coast states.  Jim Ellis Chevrolet was initially told "no" when it came to requesting 2016's, our customers would have to wait for the 2017's.
And then there was Steve Brown, a previous Volt owner and aficionado.  Well, actually, enthusiast.  The lease was coming due on his old Volt and Jim Ellis helped him get it extended.  Then production was delayed - the lease extension couldn't be extended any longer - and it was looking like Steve wouldn't be getting a new Volt and horror of horrors, he'd have to buy a Leaf or something like that!
So, Jim Ellis Chevrolet - Georgia's largest retailer of the first Volt body style, by far - went to bat for good ol' Steve.  We begged, pleaded, and petitioned.  And in the end, the Volt Gods at Chevrolet let us have one.  And just one.  For Steve. 
We hope our other customers on the waiting list aren't mad at us that we only could get one and Steve got it!   We appreciate the patience of the customers on the waiting list, given we thought that - about a year ago - we would have Volts aplenty by now.  Then production plans changed. 
The all-new Volt is worth waiting for (four Jim Ellis employees, previous Volt owners, are also on the list but worry not, customers get theirs first when they start coming in), as evidenced by being able to see the new one up close and personal.  We have the photos here but we also have a video on our website under the "New" tab, then the "Volt" tab.
And remember, we are - as far as we know - the only dealership that has a solar EV charging station that you can charge your Volt at no cost! 
Mark Frost, VP of Operations